Make the difficult easy
Many customers find it difficult to buy products where they have many options and if they are not certain which products suit their needs. They thus need someone to help them, but they cannot call you or your store is closed.
Get a 24/7 virtual sales person
We therefore have built a highly intelligent guide that can replace a real person with a virtual "sales person" who is available 24/7.
High Add to Cart Rates
And it really works: one of our customers—Padelshoppen—has experienced this. Approx. 45% of all their customers use their Padel Bat Guide and approx. 18% of all customers using the guide add a Padel Bat to the shopping cart.
Case
Explore how easy it is to find a Padel Bat that suits your playing style.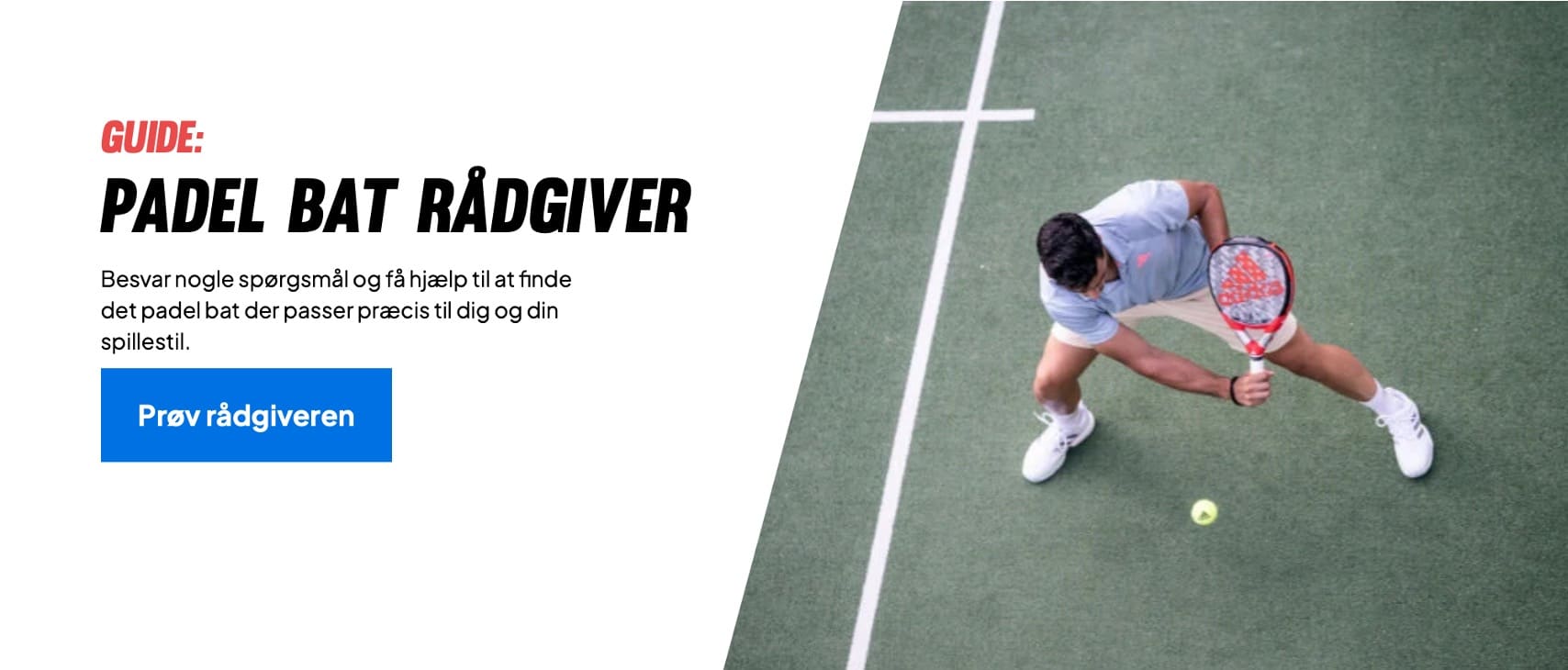 How it works
The customer answers a series of questions related to their age and needs: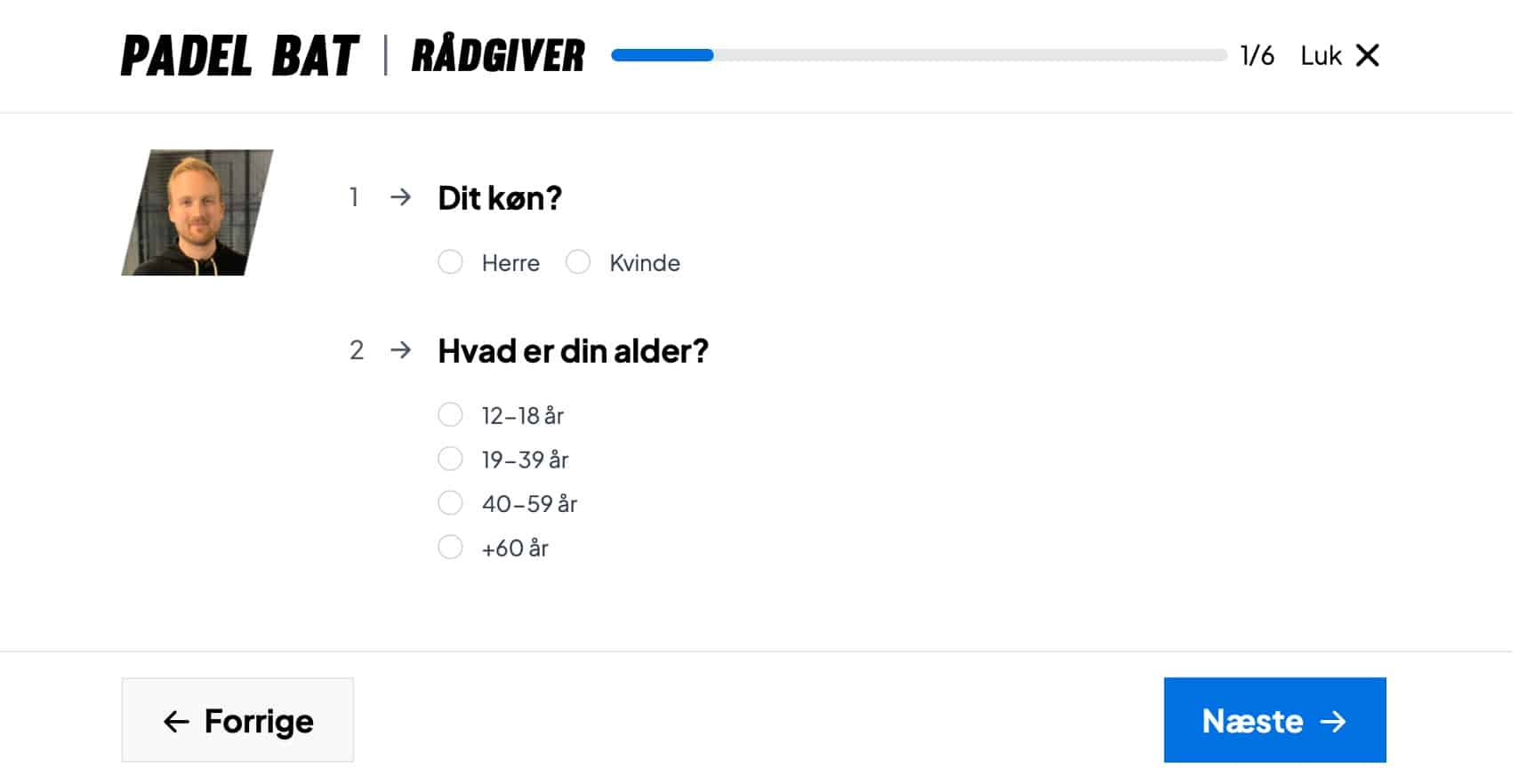 The customer then receives relevant Padel Bat suggestions, based on the questionnaire: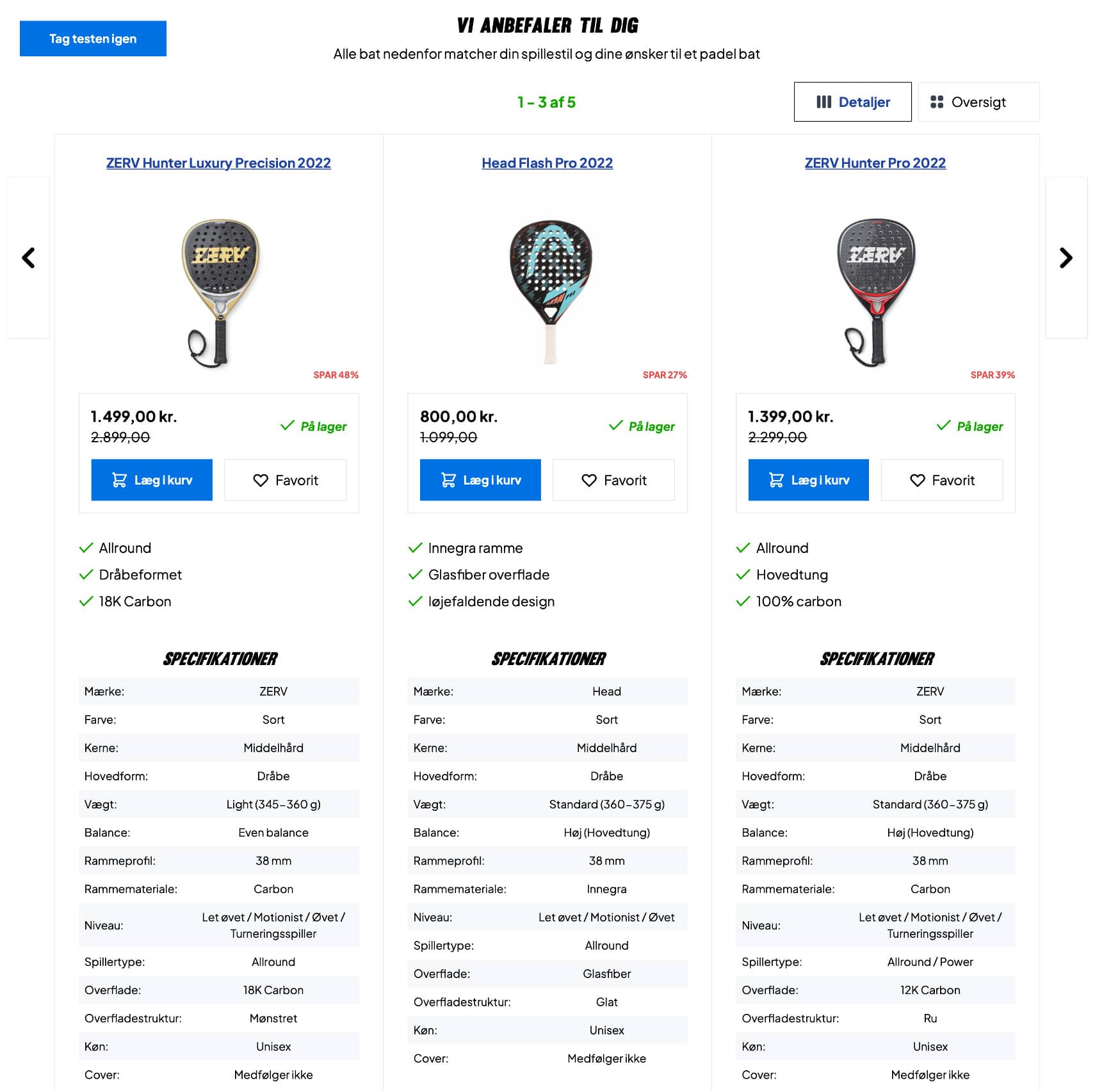 Contact us
Feel free to contact us to learn more about Guides: