International clients
Since our establishment in 2021, we have launched and optimized 15 E-commerce stores across 9 countries.
ZERV
Our largest E-commerce Platform client ZERV, is a company known from the Danish version of Dragons' Den. In 2021 they received one of the largest investments in the history of the TV show and they were thus looking for a company that could help them launch new high-end E-commerce stores across their sport empire, which includes the racket sports of Padel, Tennis & Badminton.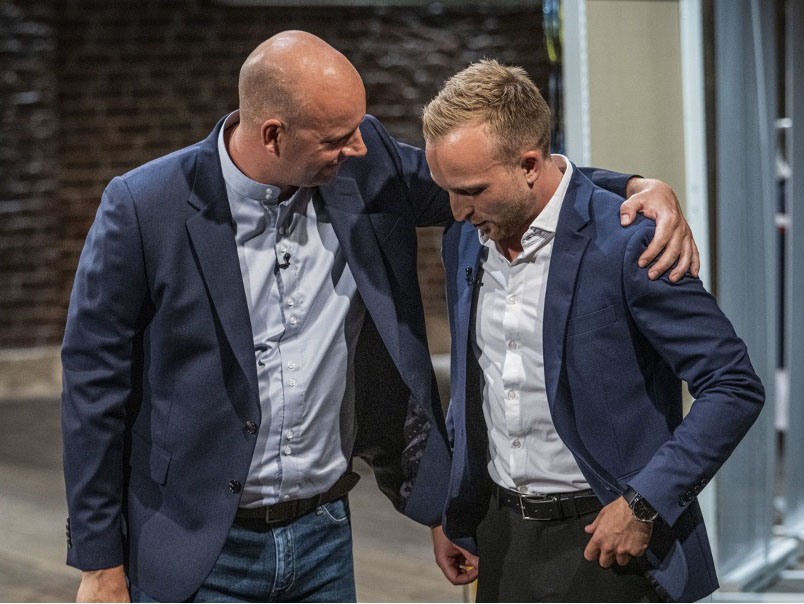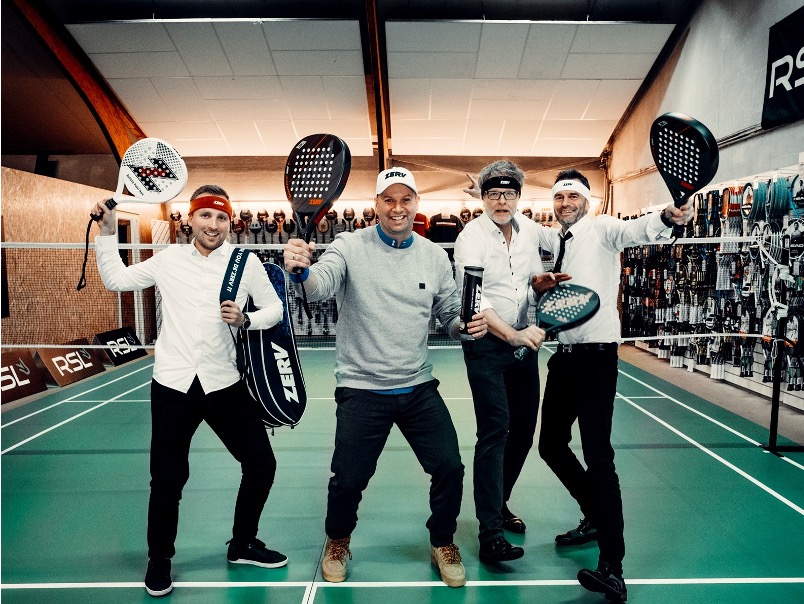 13 launches across Europe
We were fortunate to be selected as their E-commerce Agency and we thus launched 13 high-performing E-commerce stores, based on our CustomerScale E-commerce Platform.
These launches include the following E-commerce Stores:
and a B2B E-commerce Store
Case
Explore 1 of the 13 cases, where you can enjoy a fast loading site, high-end search, personalization, etc.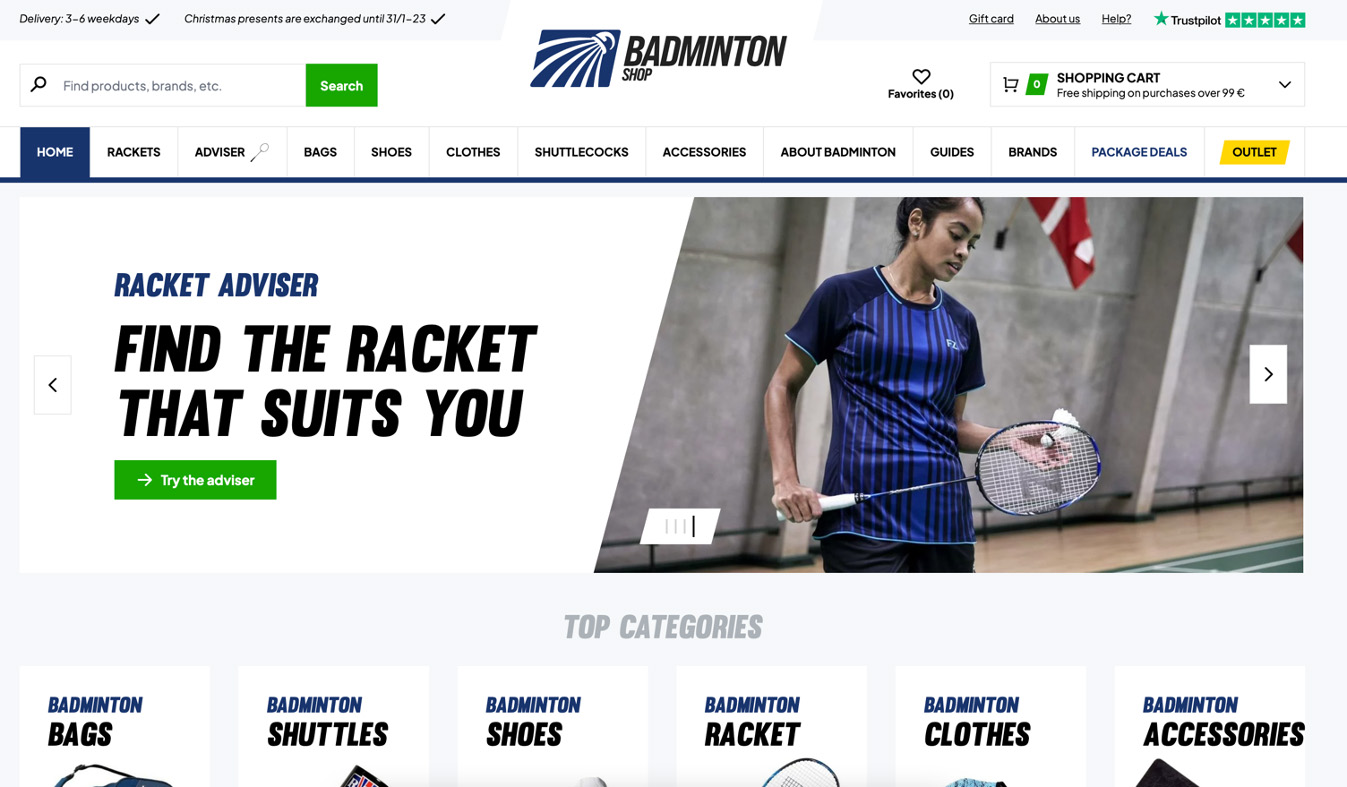 12-months Business Case achieved in 4.5 months
Just 4.5 months after launching the first of their 13 E-commerce stores, ZERV already achieved the Business Case we were hired to achieve across all 13 E-commerce stores, based on a period of 12 months.
Padelshoppen results
Below are some of the key business results for Padelshoppen, based on a representative period of time.
BUTLER
We have implemented our Best Practice Algolia Search for Butler into their Shopify store:
Case
Explore how we have implemented our Algolia Search in a Shopify store: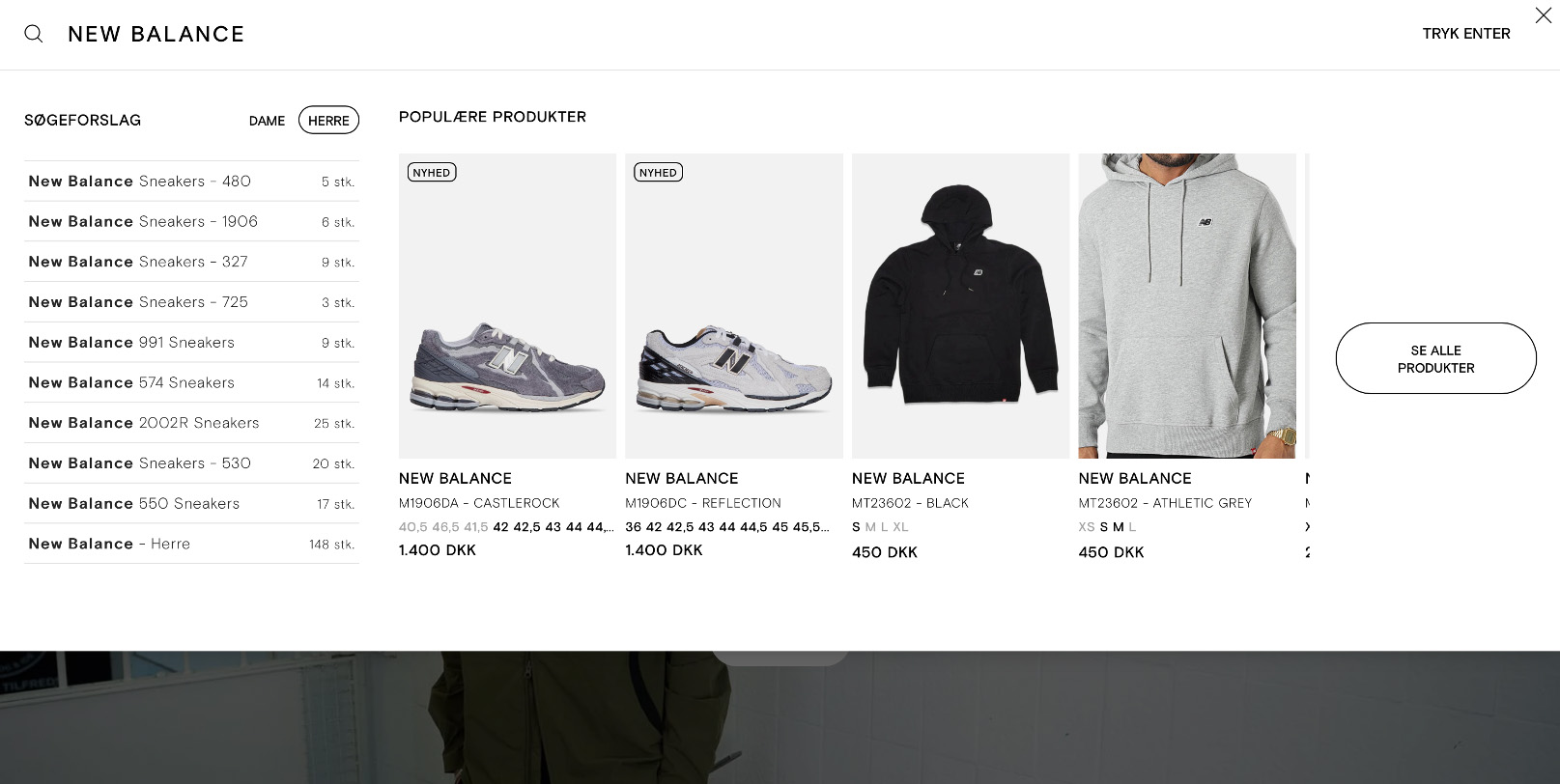 Other clients – vast amount of experience
Needless to say, we have been quite busy launching and optimizing these 15 E-commerce Stores since we were founded in 2021; however, the team behind CustomerScale previously has helped customers such as the ones listed below, increase their online revenue 15% to 300% during the last 19 years:
Air Greenland
Bilka
CBB Mobil
Coop
DER
DSB
Elvvs
GE
Lyreco
MASAI
Miinto
Momondo
Montblanc
Pandora
Scandlines
Skatepro
Santander
TDC
TUI
Webapoteket
Contact us
Feel free to contact us to learn more about how we can help you maximize your online revenue: